1. Ryan Kalil, USC
6'3" 299; 4.96; 34 reps
Extremely athletic and technically sound, equally solid run and pass blocker…excellent on pulls, gets to the 2nd level quickly and can adjust to moving targets…very bright, high football IQ…doesn't have a wide base and may struggle against NT's, average size.
2. Josh Beekman, Boston College
6'2" 313; 5.36; 24 reps
Powerful run blocker, technically sound and versatile…engulfs smaller linemen, hard to move, can anchor vs. bull rushers…lacks ideal agility and athleticism…short arms hurt him as a pass blocker.
3. Samson Satele, Hawaii
6'3" 300; 5.24; 25 reps
Great athlete with solid overall technique and strength, very explosive…really impressed me at the combine…versatile and smart, could contribute right away in the right system…lacks elite size and lower body strength, won't push the pile in the running game…plays aggressive.
4. Enoka Lucas, Oregon
6'3" 303; 5.46; 34 reps
Athletic, more explosive than he is fast, plays much quicker than his 40 time would suggest and can get to the 2nd level…has solid upper body strength and size, plays to the whistle…needs to be more consistent and work on overall technique, ends up on the ground too often…lacks ideal lower body strength and won't push the pile.
5. Leroy Harris, N.C. State
6'3" 302; 5.35; 29 reps
Extremely experienced, technical, makes up for lack of speed and explosiveness by taking sound angles to blocks…tough and plays through pain…strong and doesn't give much ground to bull rushers…lacks quickness and agility, really struggles at the 2nd level…has had some minor injury problems.
6. Scott Stephenson, Iowa St
6'3" 297; 5.20; 21 reps
Former defensive lineman with loads of potential…has the frame to get bigger…extremely athletic and gets to the 2nd level effectively…needs to improve playing strength and plays with a narrow base, gets pushed into the pocket too often…inexperience shows at times, inconsistent technique.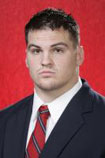 7. Doug Datish, Ohio St
6'4" 302; 5.13; 31 reps
Versatile, experienced with a high football IQ…solid quickness, athleticism, and frame, physical and tough, could contribute right away but lacks elite potential…1st step is a bit slow, lacks ideal quickness…struggles against bigger NT's, plays smaller than he is.
8. Dan Mozes, West Virginia
6'3" 293; 5.35; 28 reps
Technically sound and does everything well, but nothing great…explosive first step, gets the most out of his physical ability…could be an ideal fit for a zone blocking team thanks to his smarts and quickness…lacks potential, but could step in and contribute right away…short arms, average strength and overall athleticism.
9. Lyle Sendlein, Texas
10. Dustin Fry, Clemson
11. Mark Fenton, Colorado
12. Darnell Stapleton, Rutgers
13. Nick Jones, Georgia
14. Mark Bihl, Michigan
15. Chris White, South Carolina
16. Mike Elgin, Iowa
17. Steve Rissler, Florida
18. Drew Mormino, Central Michigan
19. Anthony Wollschlager, Miami
20. Donald Usry, SE Louisiana
21. Kurt Mann, Nebraska
22. Cedric Gagne-Marcoux, UCF
23. Brent Pousson, McNeese St
24. John Sullivan, Notre Dame
25. David Ligon, Tennessee
26. Robby D'Angelo, Southern Miss
27. David Ochoa, Kansas