There are two types of underrated players, "sleepers" and the guys that are simply underrated. "Sleepers" tend to be the late round-to undrafted guys that have potential. Underrated players are mainly the guys that I feel aren't getting their due attention from the draft "experts" and mainstream media. I posted my "sleeper" list yesterday, and here are some guys that I feel are very underrated:
1. Joel Filani, WR/Texas Tech: He's big, strong, athletic, and can run after the catch.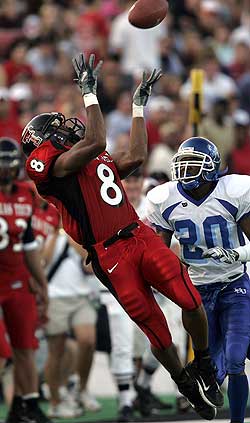 2. Mario Henderson, OT/Florida St: Needs to get stronger, but has all the tools to start someday at LT.
3. Stephen Nicholas, OLB/USF: Instincts are second to none, very experienced and productive, fluid in space.
4. Le'Ron McClain, FB/Alabama: Excellent lead blocker could be a Mack Strong or Lorenzo Neal type FB someday.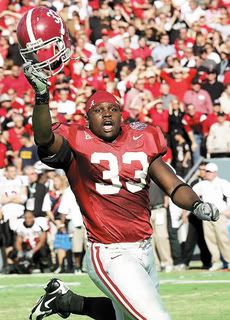 5. Jared Zabransky, QB/Boise St: A leader with an underrated arm and excellent mobility.
6. Jay Richardson, DE/Ohio St: Huge with the frame to add even more weight, very strong vs. the run and can get to the passer.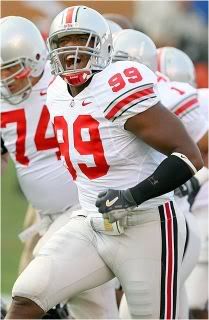 7. Rufus Alexander, OLB/Oklahoma: After a couple average 40 times, everyone stopped talking about him. He gets my vote as this year's DeMeco Ryans.
8. Kevin Payne, S/La-Monroe: Sure tackler, fluid athlete and former RB from a small school held his own against the best at the Senior Bowl.
9. Matt Trannon, WR/Michigan St: Could be a big time red zone threat, huge with deceptive speed and excellent hops.
10. Joe Anoai, DT/Georgia Tech: Very active on the inside, versatile and experienced.